Info about event
Time
Thursday 16 September 2021,
at 10:30 - 12:00
Location
Fuglesangs Allé 4, 8210 Aarhus V, Building 2628(M)-2, The Tuborg Auditorium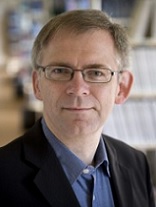 On Thursday 16 September 10:30-12:00, Rector of Aarhus University Brian Bech Nielsen will visit the Department of Economics and Business Economics as part of his annual round of visits at the departments.
At the meeting, he will give a short presentation followed by a dialogue with the department members.
Please do not hesitate to ask questions at the meeting, and you may also communicate any relevant topics that you would like to discuss via your section head.
All ECON members have received an invitation by e-mail - please sign up by accepting the e-mail invitation. Sandwiches will be served after the meeting.